Greenbryre Golf & Country Club
Enjoy a leisurely round of golf at Saskatoon's only 12-hole golf course.
Faster Rounds for Faster Lifestyles.
Welcome to Greenbryre Golf & Country Club
Course
Our golf course is a great place for you to experience the true spirit of the game.

Lessons & Aquatic Practice Range
Raise your game to the next level. Take part in our uniquely designed lessons.

12 Grill
Whether you're here for golf or fantastic dining with a picturesque view, we've got you covered.

Menus
View the range of new and traditional dishes on our menu, curated to satisfy your tastebuds

Events
We host various unique events, fully accessible to the public, at Greenbryre Golf & Country Club

Club 19
A unique space, both indoors and outdoors, offering catering and bar service for your special event.
A stunning location, formerly a rolling wheat field owned by the Semko family, with terrain so perfectly suited for a golf course that you could envision every hole. Construction began, and in 1979, Greenbryre Golf & Country Club was born. Fast forward to 2011, when Greenbryre Joint Venture acquired the property, and plans were set in motion for a unique new golf course as the centerpiece for what would be Greenbryre Estates–Saskatoon's newest luxury housing development. With that vision, 2014 brought the premiere of the New Greenbryre Golf & Country Club, a 12-hole golf course, the first of its kind in Western Canada. The 12-hole facility features a unique layout of 6 holes on the north and south courses, creating faster rounds for faster lifestyles. This new format also allows traditionalists to play 18 holes by booking a 2nd tee time to complete the full 18. An Aquatic Practice Range was later added, providing players with a picturesque location to warm up prior to their round of golf. Many corporate and charity golf tournaments have embraced the concept of the 12 holes for their events, finding this to be the perfect combination of golf and socializing. The celebrated '12 Grill restaurant caps this off, providing year-round dining and drinks, with picturesque views of the 1st tee and 6th green on the south course. Come and experience a new way to enjoy a round at Greenbryre Golf & Country Club.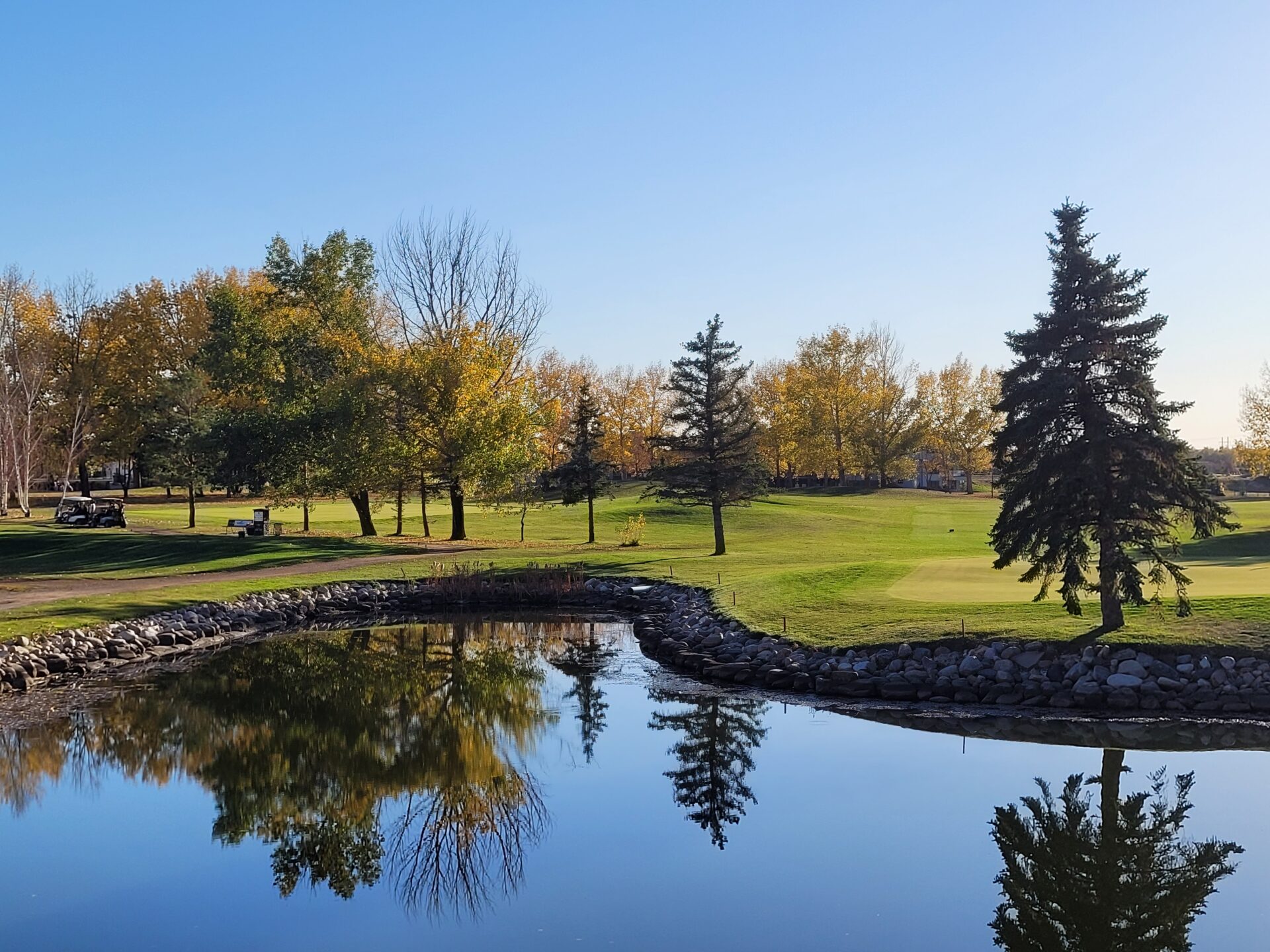 Log in to your member portal now, and get access to member-only tee times.
Experience Nature in Its Truest Form
Greenbryre Golf & Country Club is located in the heart of Greenbryre Estates. Surrounded in lush greenery, you can revel in nature and all its goodness by choosing to live with us. Get to know our community.
A nice quick round on a fairly open course
Neil Nordquist
2023-05-18
Great atmosphere!