Our golf course is a beautiful green space that offers an aquatic practice range, shuttle services, food & beverages services, and a lot more. Book a tee time now!
Good opening with a slight bend to the right, players will need to avoid the fairway bunker on the left-hand side of the fairway with their tee shot. A well-placed tee shot will leave a mid to short iron in for an approach shot. The green is protected by a bunker on the right hand. Good opening golf hole to have a free swing.
Yardage: 406
Yardage: 376
Yardage: 354
Mens Handicap: 5
Womens Handicap: 5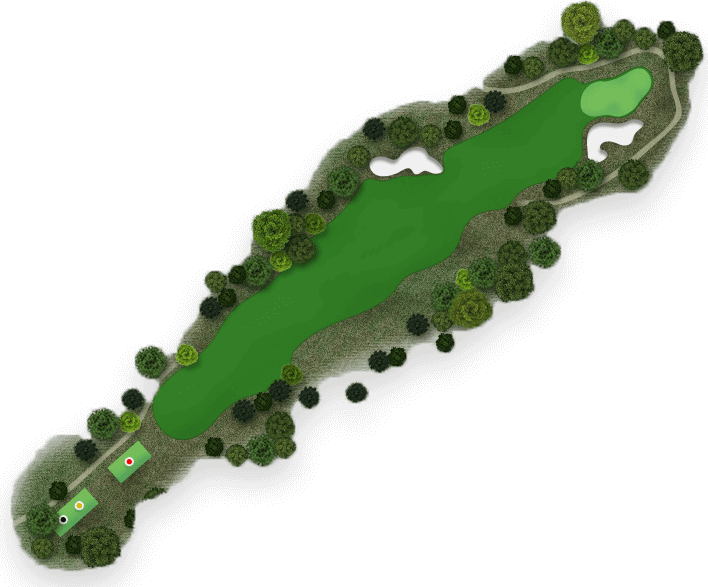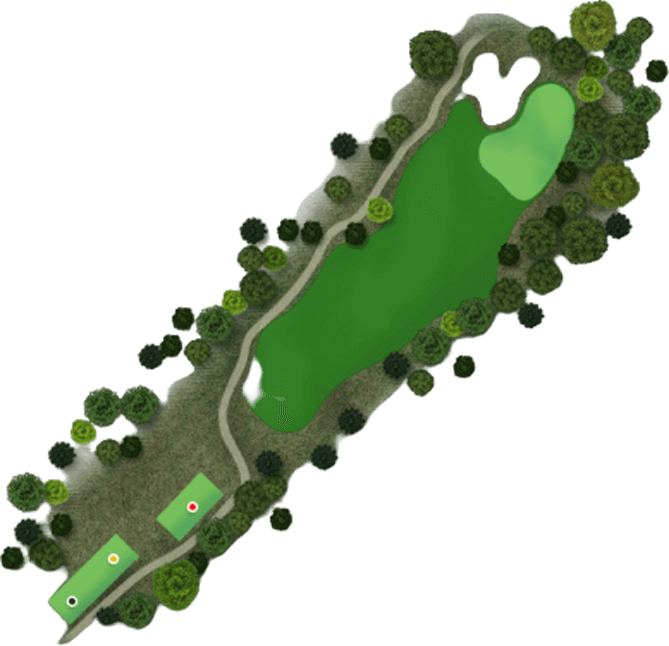 This hole could be one of the toughest par 3 holes in the province. The green is slightly elevated and is protected by natural bush and trees to the right and long of the green. The bail out area left of the green may find a player's tee shot in a well placed bunker. A common golf shot on this hole will be short of the green, which will leave players testing their short game to make par on this hole.
Yardage: 232
Yardage: 200
Yardage: 171
Mens Handicap: 1
Womens Handicap: 1
This short par 3 appears to be easy; it will play harder than it appears. This hole plays slightly uphill which will make club selection a premium. Protected by two greenside bunkers, a solid short iron tee shot will give you a good chance at a birdie opportunity.
Yardage: 140
Yardage: 120
Yardage: 115
Mens Handicap: 11
Womens Handicap: 11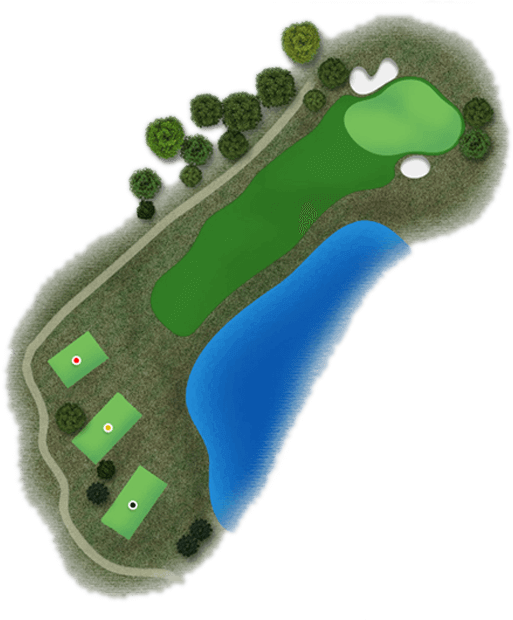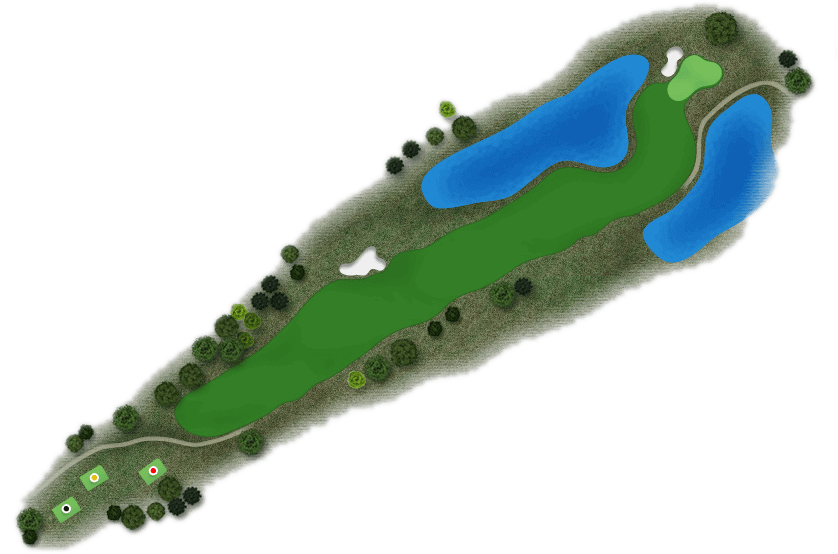 The only par 5 on the golf course, this hole will usually play into the prevailing winds. The left side of the fairway, as you approach the green, is protected by a large water hazard. This could make going for the green in two very challenging for most. The approach shot is a carry-over water. This green is one of the smaller greens on the golf course and is protected on the left side with a green side bunker.
Yardage: 544
Yardage: 500
Yardage: 475
Mens Handicap: 3
Womens Handicap: 3
This par 3 will bring challenges for all players; water will come into play on each tee deck. This green has some gentle slopes to the putting surface which makes holing putts a challenge. This green is well protected on both sides by green side bunkers.
Yardage: 175
Yardage: 152
Yardage: 138
Mens Handicap: 9
Womens Handicap: 9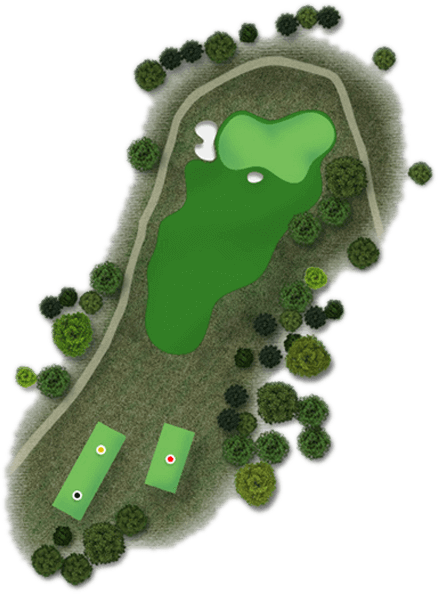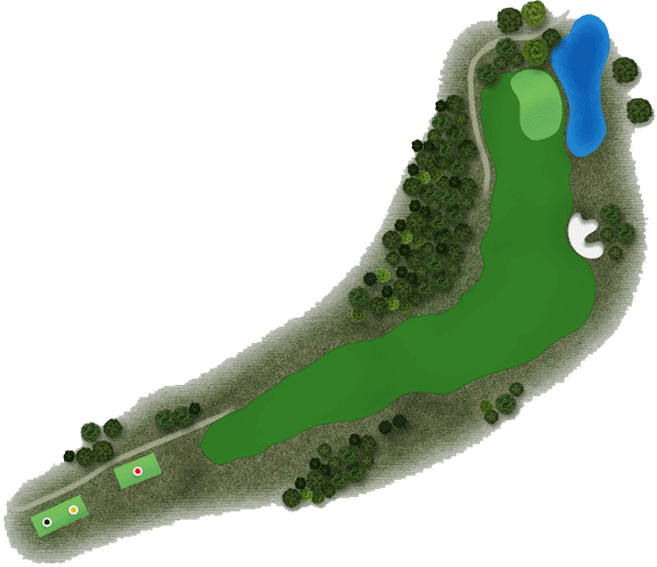 This uphill dogleg left par 4 is a great finishing hole on this 6 hole segment of the golf course. Accuracy and proper placement on your tee sheet is a must. Players will need to favour the right side of the fairway when playing this hole. Golf shots to the left side of the fairway, will bring the natural bush into play and possibly block out a direct approach to the green. When hitting your approach shot into the green, players must guard against over-clubbing as water comes into play on the right and behind the green. The green has many great contours which demand accuracy in your approach. This green has many great possible pin locations; the most difficult will be a back right pin location where the green runs away to the water's edge.
Yardage: 364
Yardage: 336
Yardage: 310
Mens Handicap: 7
Womens Handicap: 7
The Greenbryre 12-Hole Golf Course
The Greenbryre Golf & Country Club's 12-hole golf course features one par 5, six par 4s, and five par 3 holes. The practice facility includes an Aquatic Practice Range with a shuttle cart service and putting green. Refreshments are available at our grab-n-go food and beverage station and fully-licensed beverage cart. Enjoy the fabulous food and drinks available at 12 Grill Lounge from the deck overlooking the South Course before or after your round.
| | | |
| --- | --- | --- |
| Tee | Yardage | Rating |
| Black | 3450 | T.B.D. |
| Gold | 3280 | T.B.D. |
| Red | 3115 | T.B.D. |
Click on the button below to keep track of scores in real-time.